Alessio Leonardi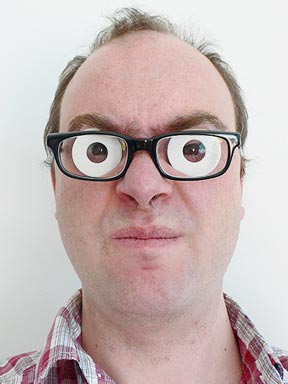 Alessio Leonardi is an italian Type and Graphic Designer who has lived since 1990 in Berlin, Germany. He worked at MetaDesign with Erik Spiekermann and then was (till 2005) one of the two owners of the Design Studio Leonardi.Wollein in Berlin. Today he and his wife Imme Leonardi run the Studio Lion&Bee.
About the typographical side of his work: starting from 1992 many of his typefaces are published by the FontShop International and Linotype Library. He was co-founder of the fontlabels Face2Face (with Alexander Branczyk, a.o.) and Fontology (with Fabrizio Schiavi). Since 2001 he is the country delegate for Italy at the ATypI (Association Typographique International). In 2002 he founded the Company BuyMyFonts.com that produces typefaces for corporate applications and also for standard use.
Alessio Leonardi writes articles for type and design magazines worldwide and gives lectures at international conferences. In 2004 he published his book "From the Cow to the Typewriter: the (true) History of Writing".
[Alessio Leonardi, July 2006]
Most popular fonts designed by Alessio Leonardi