Dieter Hofrichter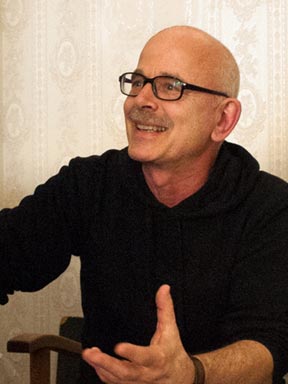 Dieter Hofrichter was born in Mannheim, Germany. His artistic education started at the Rödel Art School in Manheim where his education was focused on calligraphy and typography, under the type designer Herbert Post, and on applied and decorative arts under Professor Charles Crodel. Afterwards he studied graphic design at the Academy of Fine Arts in Nuremberg.
In 1988 Dieter Hofrichter came into contact with Günter Gerhard Lange. This was beginning of a long term collaboration in type development.
In 2010 Dieter Hofrichter started his own foundry Hoftype.
[Dieter Hofrichter, August 2011]
Web: http://hoftype.com/