Alisa Nowak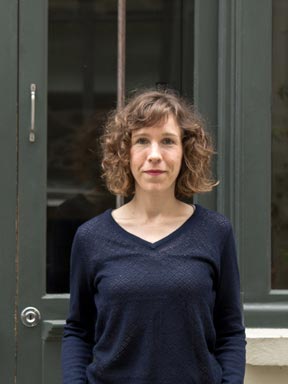 Alisa Nowak was born in Germany and is actually based in France. After studying graphic design in Düsseldorf, she specialised in designing typefaces in the context of formation Post-Diplôme Typographie & Langage at École Supérieure d'Art et de Design d'Amiens, ÉSAD, where she developed her first type family Eskapade.
For three years she worked with FontYou in Paris where she designed a few fonts with her legendary rigor, but also gently helped and encouraged various ideas of co-creators. After two years as a type designer at Black Foundry, also in Paris, Alisa now works as an independent type and graphic designer.
She also focussed on teaching typography for graphic design students, actually at ÉSAD in Amiens and at École nationale supérieure des Arts Décoratifs in Paris.
[Alisa Nowak, November 2018]