Sabrina Mariela Lopez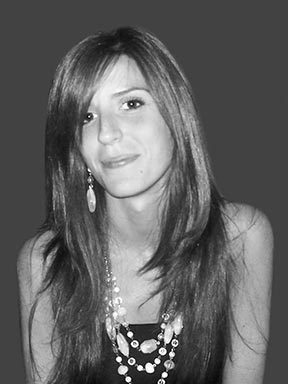 Sabrina was born in Buenos Aires, Argentina, in 1987. She is a graphic designer, and graduated from Buenos Aires University. She has also studied calligraphy with the best teachers: Eugenia Roballos and Betina Naab in Buenos Aires, and she took classes with Julian Waters, Georgia Deaver and Carl Rohrs in Boston. Currently she is teaching Typography at Buenos Aires University.
Since 2009 she has been designing fonts for Typesenses, her own foundry. Every font she publishes is a great success and many have been on best sellers lists. She is a demanding type designer, focused on studying calligraphy to learn more about the letter forms. Even though she is left handed, she enjoys the contact with the paper and the ink, and all her typographic projects start with her left hand. She feels free, her hand is free, and she gets new strokes that she never could make digitally.
"The perfect technology is our bodies, while the computer is just a tool."
[Sabrina Mariela Lopez, July 2014]
Fonts designed by Sabrina Mariela Lopez