Michael Harvey (1931-2013)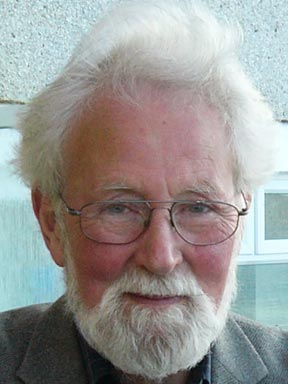 Michael Harvey has carved many inscriptions, including those in the National Gallery's Sainsbury Wing, designed over fifteen hundred lettered book jackets, and taught in English art colleges, the Department of Typography & Graphic Communication at the University of Reading, and in the USA. He has been on the faculties of seven international calligraphic conferences.
His six books include Creative Lettering Today, and he has designed typefaces for Monotype, Adobe, and the Dutch Type Library. His partnership with Andy Benedek, Fine Fonts, markets his exclusive typefaces.
He is a member of the Royal Mint Advisory Committee, the Association Typographique International (ATypI), the Double Crown Club, and Ronnie Scott's club. In 2001 Michael Harvey received the MBE for services to art.
[Michael Harvey, October 2002]
Fonts designed by Michael Harvey