Akira Kobayashi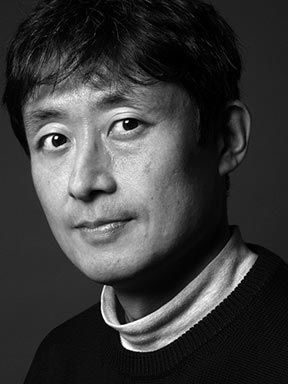 Akira Kobayashi was born in Niigata, Japan, in 1960, and studied at the Musashino Art University in Tokyo, and later followed this up with a calligraphy course at the London College of Printing. After working for Sha-Ken, Jiyu-Kobo, and TypeBank, he recently relocated from Tokyo to Germany to take over managing the typeface development group of Linotype Library GmbH. He now lives in Bad Homburg, near Frankfurt am Main, with his wife and two sons.
So far he has completed Optima Nova, Zapfino Extra, Palatino Nova, and Palatino Sans in collaboration with the original designer Hermann Zapf, and Avenir Next with Adrian Frutiger.
Among his most well known typeface designs are FF Clifford Six (won Best of Category and Best of Show in the 1998 U&lc magazine type design competition, and the Type Directors Club's type design competition of 2000), ITC Japanese Garden Ornaments (won the Kyrillitsa'99 and the TDC type design competition of 1999), and Conrad (won 1st prize in Linotype's 3rd International Type Design Contest and the TDC type design competition of 2001).
[Akira Kobayashi, March 2006]